Here's the official press release, translated by Google online translation service, sorry I have no time these days to translate it word by word, but I think it quite readable notwithstanding.
DC Comics
,
publisher, among others, of the characters Superman, Batman and Wonder Woman, has granted Panini, one of the largest comic publishers in the world (
...
), the rights to publish their comics and graphic novels in paper and digital format in Italy, which will be distributed in newsagents, comics, bookstores and in the main online stores. DC Comics Panini publications will officially begin on
April 2, 2020
, coinciding with the twelfth edition of the historic Modena event Play (
this event is really unkwown outside the town where Panini is located
) and at the same time with that in the capital Romics (
this one is well known here, nationally
, during which Panini will participate with spaces dedicated to sales and events of the new DC series in Italy five collectable
Alfa
books and the special
The Year of the Criminal
, a 32-page comic book containing three short stories by some of the greatest talents of the American comic of the moment  
. The editorial plans and the list of books that will inaugurate the new era of DC branded Panini will be communicated later in the official web and social channels of Panini Comics.
Jim Lee
, Chief Creative Officer and Publisher of DC, said: "This new relationship with Panini SpA it's an exciting opportunity for DC. I personally know the passion and the love that Italian fans have towards our heroes and our criminals, and I can't wait to live the future of the DC Universe published by Panini starting from April ". Marco M. Lupoi Panini's editorial director added: "Ever since I read my first Neal Adams' Batman, or Curt Swan's Superman, or Nick Cardy's Teen Titans, the universe of DC heroes has been part of my imagination, helping to create a comics culture that has ranged from those first readings to all the DC production of the last few decades. It is therefore with enormous emotion that I welcome the Man of Steel, the Dark Knight and all the other heroes of the DC pantheon within Panini Comics Italia, for an ambitious editorial program that aims to present the best of Burbank's production, in the most curated and captivating editorial capacity, opening a new stage in the Italian history of these heroes. After about two decades as a DC publisher in Germany and Brazil, it is time for us to welcome the DC heroes to Panini also on native soil. Up up and away, as in the best tradition".
So we'll see what happens here, starting the day after next 1 April!
Barry_Allen wrote: . . . and the special The Year of the Criminal, a 32-page comic book containing three short stories by some of the greatest talents of the American comic of the moment . . .
Here in the US, we had the
Year of the Villain
one-shot that came out back in May (2019) with a cover-price of 25¢ (US dollars) vs. the typical cover price of $2.99 or $3.99 for DC's regular-sized comics.
https://www.previewsworld.com/Catalog/MAR190460
I'm assuming Google could have translated "Villain" as "Criminal".

MajorHoy




Posts

: 2458


Join date

: 2012-06-17


Location

: Connecticut, North America, Eastern Time Zone, USA



Just a few news about future Panini publishing plans for Dc Comics:
- they'll start numeration again at # 1 starting with 5 series, which I think will be Superman, Batman, Green Lantern, Wonder Woman and Flash  
;
- they won't publish anthologic titles like Mighty World of Marvel in the Uk was, a difference with current publisher publications where, for example, Hawkman is present in the same comic book with Green Lantern, they'll publish it directly in tpb instead which, maybe, could be a better thing.
Here's the slipcase with all the five "Alfa" specials (each one with a regular and a variant cover) with which Panini Italy will start the Dc Comics publications here next month: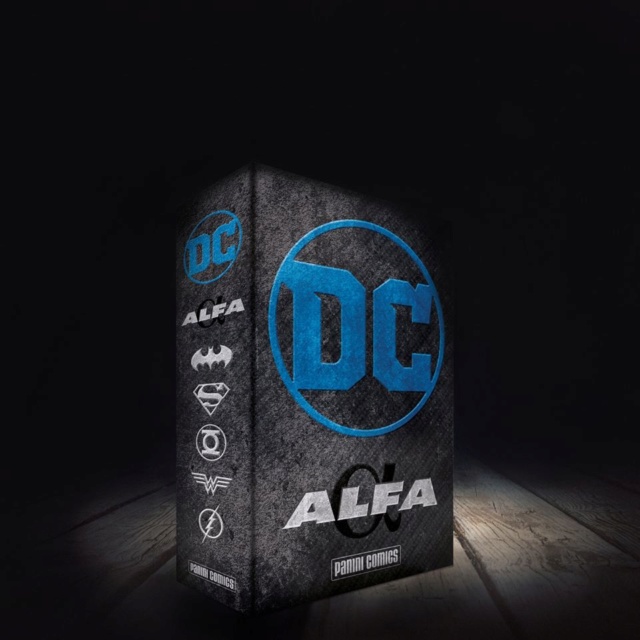 .
Also some of the variant covers: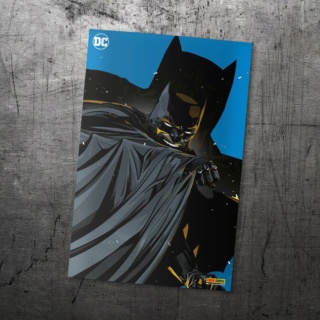 Batman by Carmine di Giandomenico (Flash, Batgirl)
Flash by Jacopo Camagni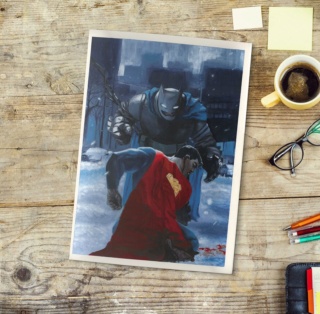 Superman # 1 variant issue by Gabriele dell'Otto (Marvel's Secret War, Wolverine and other titles).
Last edited by Barry_Allen on Tue Mar 10, 2020 10:18 am; edited 1 time in total
Is "Alfa" the same thing as "Alpha", the first letter in the Greek alphabet and often used to refer to "first"?

MajorHoy




Posts

: 2458


Join date

: 2012-06-17


Location

: Connecticut, North America, Eastern Time Zone, USA



Yes MajorHoy, "Alfa" is sort of italianisation for "Alpha", the first letter in the Greek alphabet. Panini could have named it # 0 as has always done when starting a new line of comics, but there is problem with the current publisher (Lion Comics) having completely dropped out before the end of its contract and so for every character here published there are missing stories. For example between the last Batman series comic now published which is # 70 while Panini will start in April with # 75, so there should be soon a special issue (maybe named "Zero") which will fill the gap with the missing comic books, the same is happening with the following series: Superman, Flash, Harley Quinn/Suicide Squad, Justice League and Green Lantern.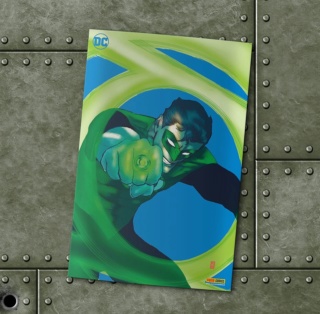 Green Lantern Alfa cover by Werther dell'Edera
So today is the day guys, at last here's the debut of Panini Dc Comics, although comic shop have received their shipments yesterday, as tradition.
On Newstands at moment you can find six monthly titles, four with current stories of Batman, Superman, Flash, Green Lantern, one digest format reprint Batman title (starting with Scott Snyder stories) and a title reprinting miniseries or parts of them, starting with Event Leviathan.
Here are some covers of # 1s, with Batman # 1 have put also the variant edition which can be found for each title only in LCS or online, which basically is the same image, without the logo and the hypes!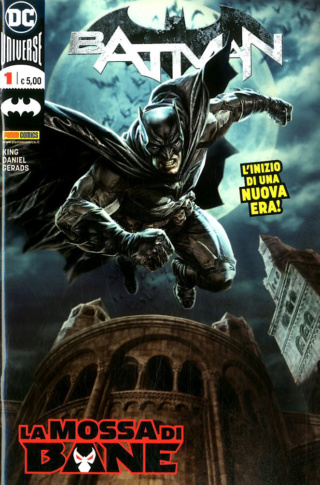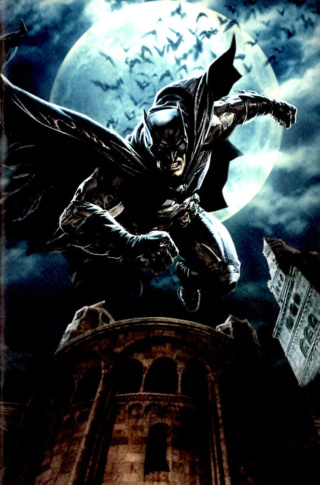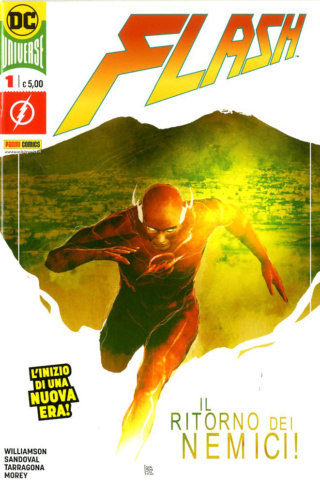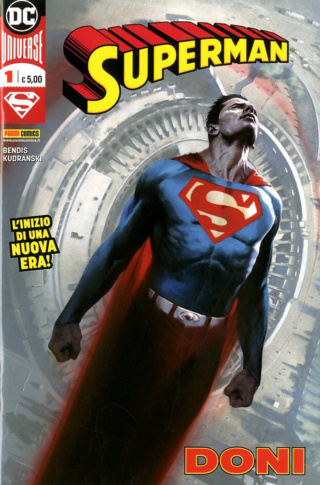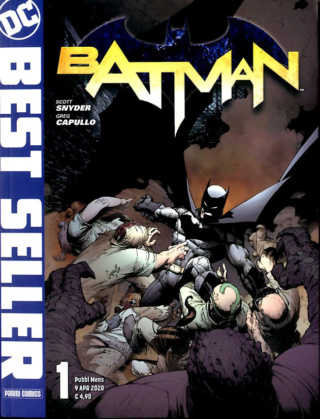 Special offer pack for Supes and Bats # 1 together at € 6.00 instead of 10.00!
Well, after about one year since the beginning of their licence in Italy, we can notice that local Panini (section Dc Comics) has published so far 578 comic books, trade paperbacks and hardcovers, new and interesting reprints like this one:
That's a lot of books, surely they wanted to flood the market since many of these reprint books (like some Watchmen and New 52 reprints) are still available (sometimes even at lesser prices) from the Distributors of the previous licencee and even from the Distributor of the next to previous licencee...
---
Permissions in this forum:
You
cannot
reply to topics in this forum